Welcome Back – Again: The Life And Times Of John Sebastian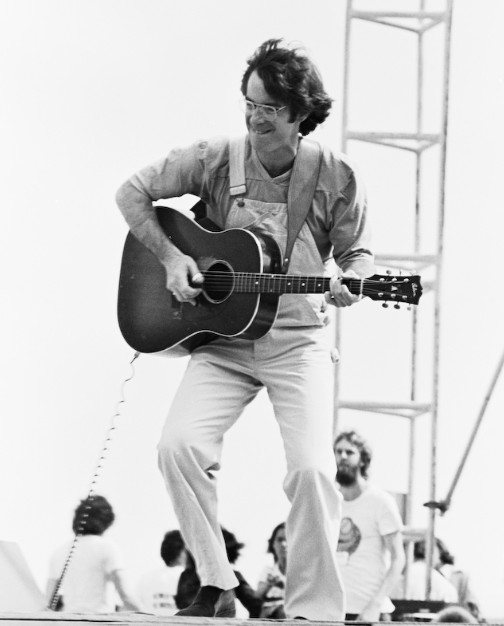 Welcome Back...Again - A tribute to the Life and Times of John Sebastian - by Matthew Stevenson - coming VERY soon!
"John definitely made the best tie-dyed clothing on the market...he was one of the nice people (in the industry) and he seemed real sincere about his music. I never heard anyone say a bad word about him." Lonnie Mack, May 2013.
From his childhood surrounded by musical legends, to the smoke-filled rooms of the folkie coffee houses of Greenwich Village, to the big stage at Woodstock -and beyond. This enigmatic performer, who inspired a generation that changed the world, comes to life in an honest portrayal of a mythic man, his music and his times. In the first and only biography of John Sebastian, you will discover the solo artist and lead singer for the Lovin' Spoonful for the game-changing writer, performer and revolutionary that he is. The true king of folk music and Americana. A principled gentleman in tie-dye, loved by everyone but controversial in his own right - staying true to himself and his music all the while. Welcome Back...Again highlights the many accomplishments of Sebastian's stellar career, such as fronting one of the best bands of the 1960's, performing at Woodstock, sharing the Saturday Night Live stage with John Belushi, influencing songs written by Paul McCartney and Brian Wilson, appearing in a Woody Allen movie, playing in studio and on stage with the Doors, inspiring John Lennon's fashion, singing the opening to a hit televison show with a Number 1 comeback single, and becoming a member of the Rock and Roll Hall of Fame. Not to mention, an artist who still tours and records to this very day! With original reflections, stories, insights and photographs from Sebastian's contemporaries, friends and fans such as Barry McGuire, Chip Monck, Scott McKenzie, Nurit Wilde, Bob Lind, Maria Muldaur, Ray Manzarek, Lonnie Mack, Peter Coyote, Nancy Nevins, Cynthia "Plaster Caster" Albritton, Gabe Kaplan and more! With a stunning forward from one of the biggest names in entertainment today, John Sebastian finally receives his just due in Welcome Back...Again, coming VERY soon!
*John Sebastian photo courtesy of Bob Sanderson, at the Woodstock Reunion, New York, September 7, 1979. Wickimedia Commons. 
Updated 11/2019.